Our Facilities
Our facilities are official off-track bicycle racing, motorcycle racing and horse racing betting areas approved by the Japanese Government.

At the off-track betting booths in our facilities, visitors can enjoy betting on bicycle racing, motorcycle racing and horse racing. Our car parks accommodate about 1,000 cars for fare-free parking. Large vehicles can also park there.
First Floor: Bicycle and Motorcycle Race Betting Areas



SATELLITE NARITA MOTORCYCLE RACE NARITA
The on-site equipment includes 70-inch monitors and gigantic 120-inch projector screens by which you can fully enjoy Keirin. In addition to that, the Auto Race Area and eighty Special Seats have been newly installed. Enjoy the races at home in this comfortable space equipped with a shop and a restaurant serving inexpensive and tasty meals.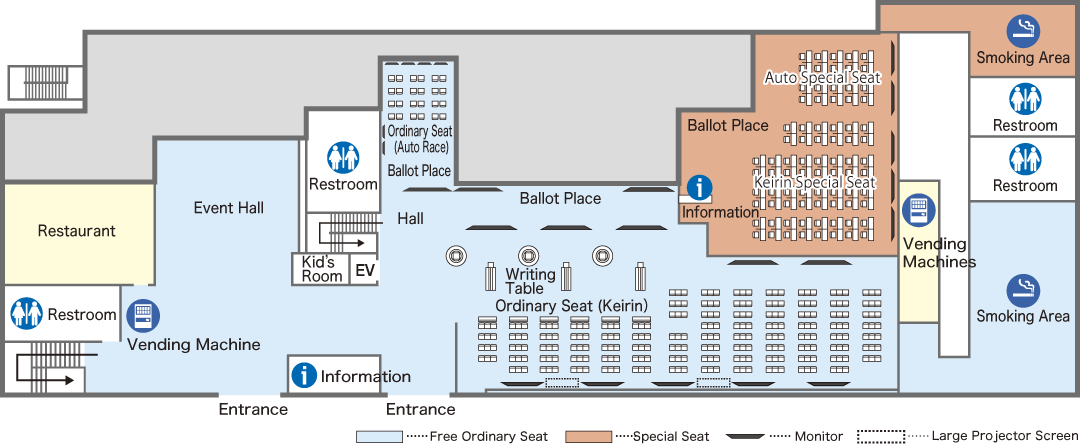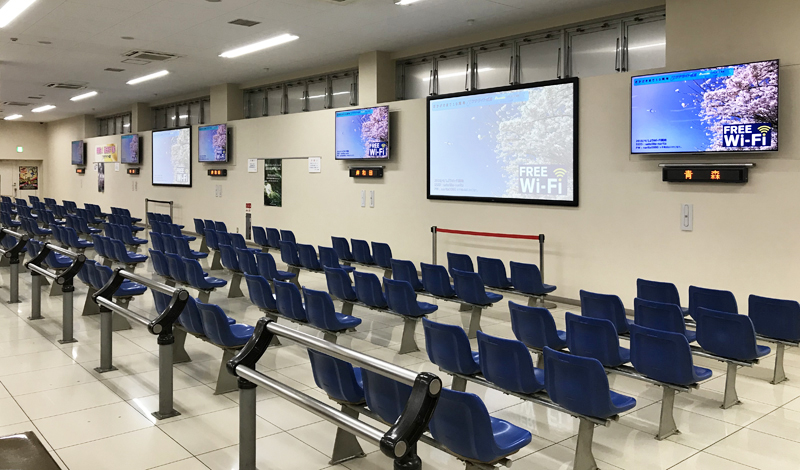 Keirin Ordinary Seats featuring 70-inch monitors and large 120-inch projector screens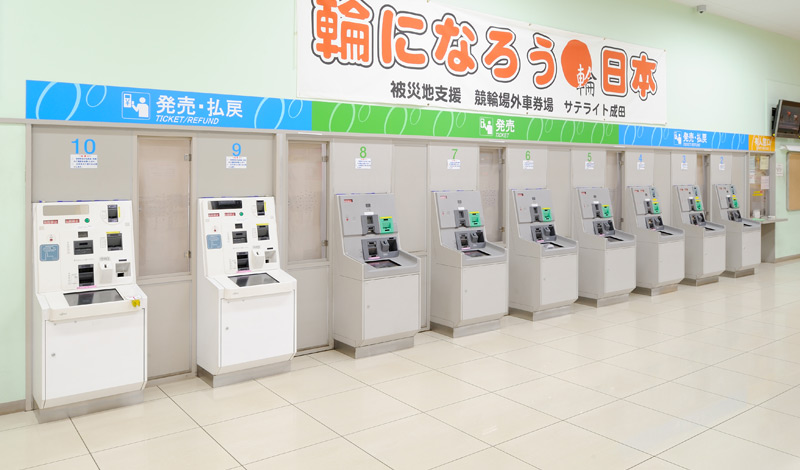 Bicycle race automatic totalizators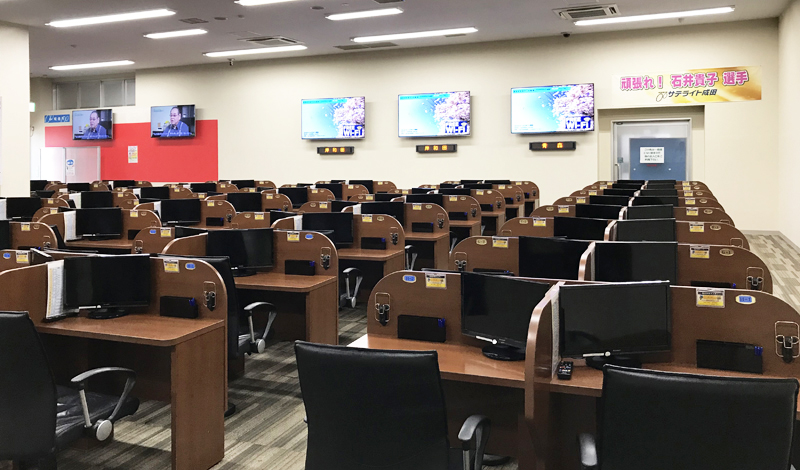 Special viewing seats for 80 persons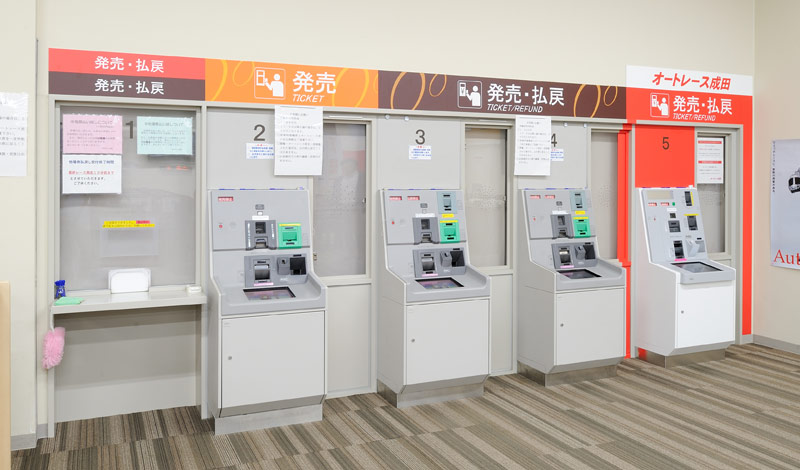 Automatic totalizators for special viewing seats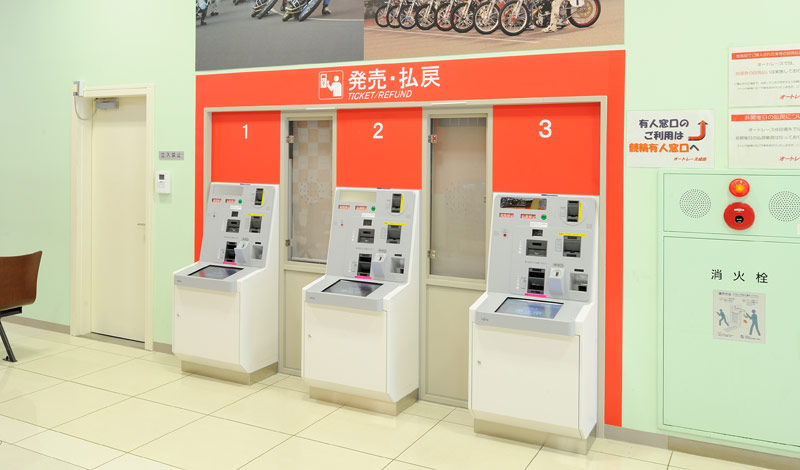 Motorcycle race automatic totalizators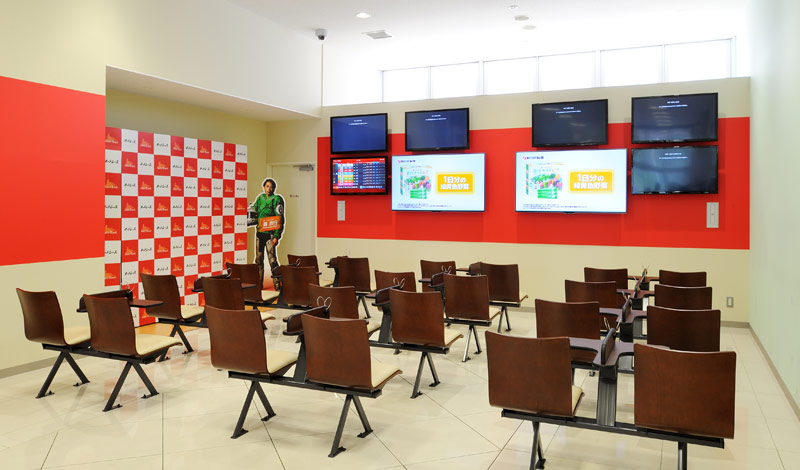 Motorcycle race ordinary viewing seats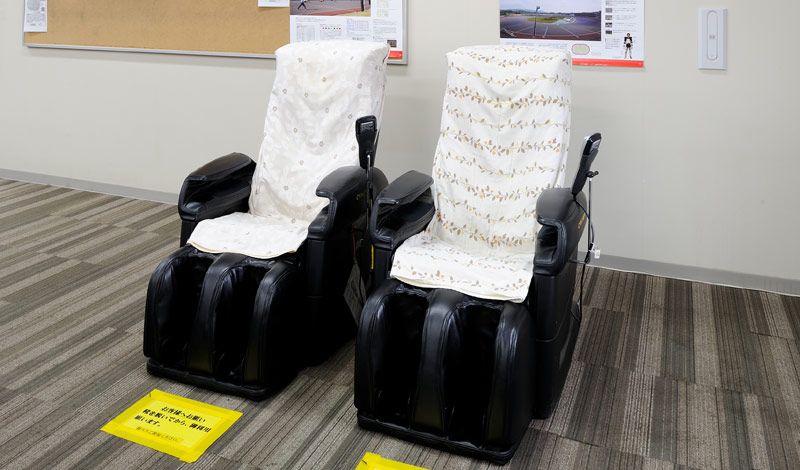 Automatic massaging machines relax you when you feel tired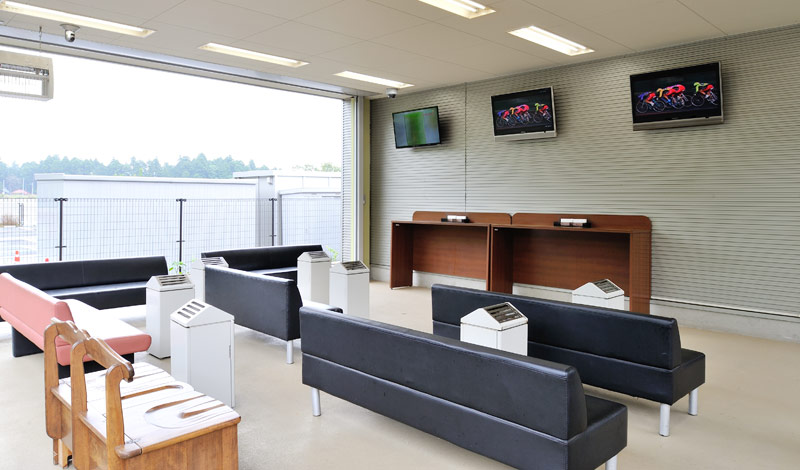 Monitor screens are installed in the smoking area also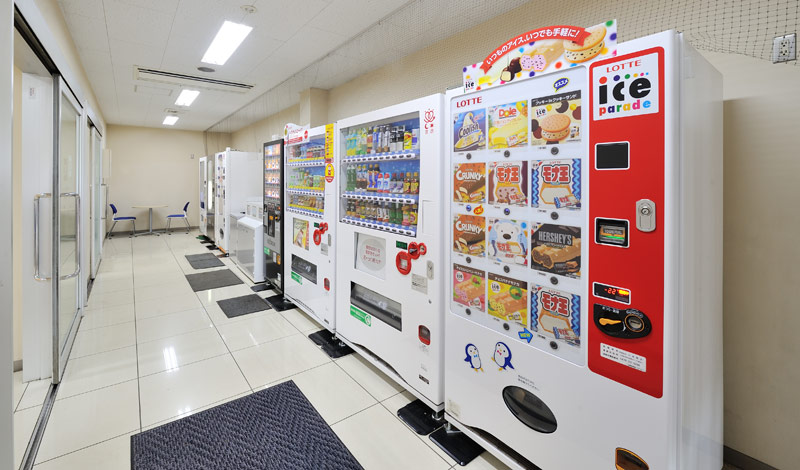 Automatic vending machines for a large variety of soft drinks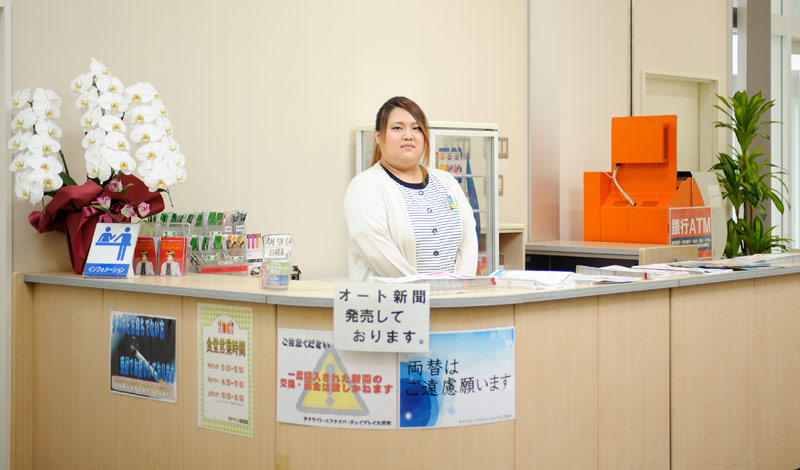 Race newspapers and journals, juices and other items are sold at the information corner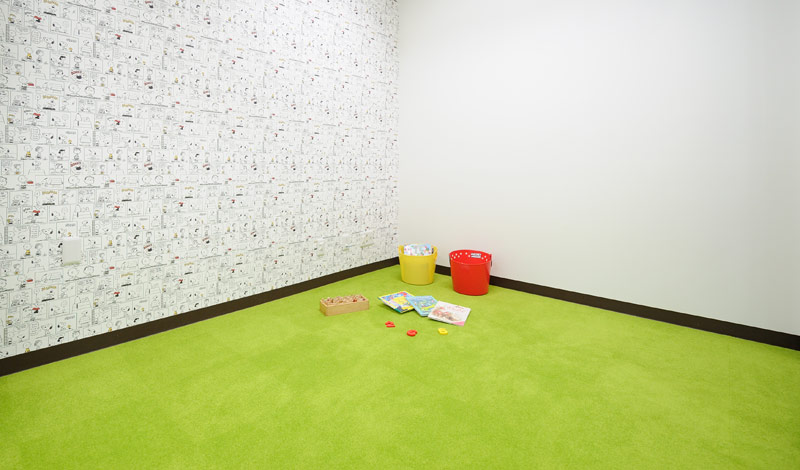 A kids' corner is also available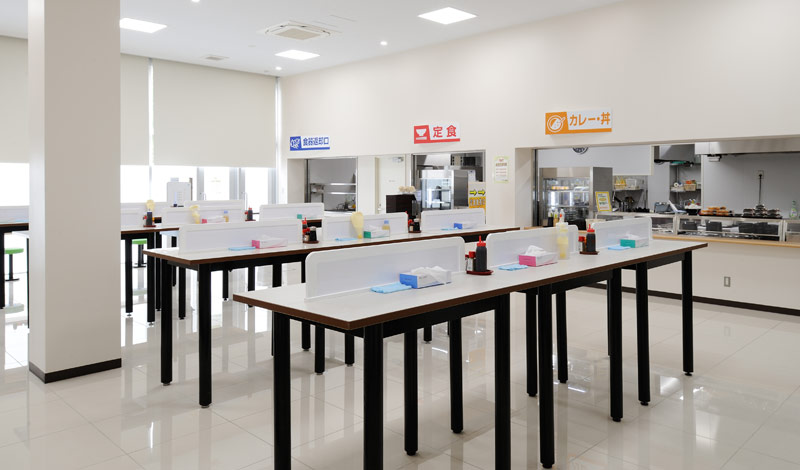 ■ Restaurant Information
・Business Hours
Lunch on weekdays 11:00 – 15:00
Dinner on weekdays 16:30 – 19:00
Lunch on Saturday and Sunday 11:00 – 16:00
※Dinner is not served on Saturday and Sunday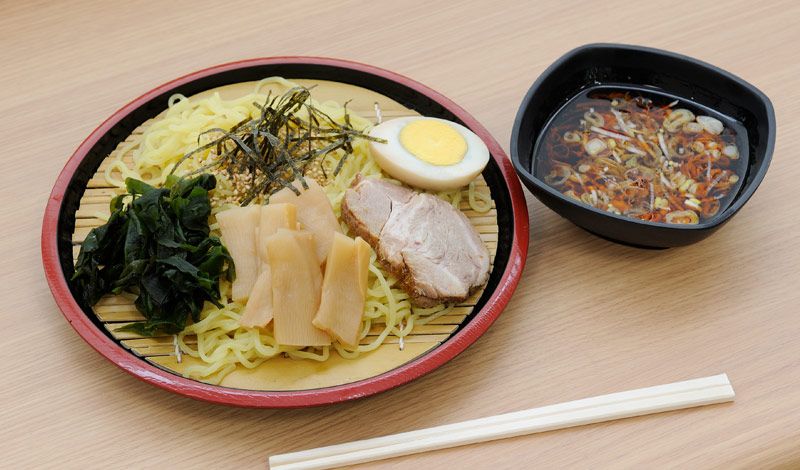 Set of onigiri rice balls and deep-fried chicken ¥150
Sushi pockets ¥200
Soba noodles in a basket, udon white noodles ¥300
Soba or udon noodle dish topped with bits of tempura batter ¥350
Soba or udon noodle dish topped with bits of deep-fried tofu (bean curd) ¥350
Ramen with soy sauce, miso or salt flavor ¥500
Curry and rice ¥500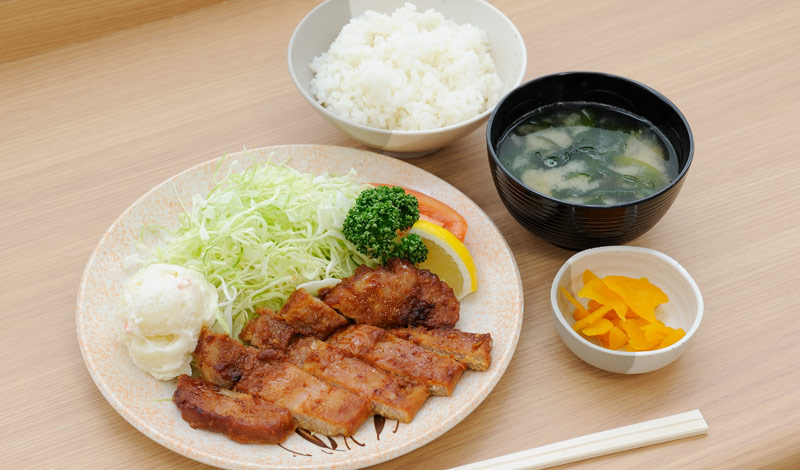 Croquette set meal ¥500
Fried meat cake set meal ¥500
Set meal with a plate of assorted fried foods ¥500
Set meal A ¥500  Set meal B ¥500
Set meal C ¥600  Set meal D ¥600
and other dishes
※The meals and prices may be changed due to the season or purchase of food materials.
2nd Floor: Regionally Operated and Central Horse Race Areas


In this horseracing area, eight large 60-inch monitors enable you to enjoy races so thrillingly that you feel as though you are sitting at the racecourse and closely watching real racing horses. Spectators with a reserved royal seat or special seat can fully enjoy races by the monitors provided for their exclusive use. If you want to have a relaxing time, utilize the on-site vending machine or smoking area on the deck.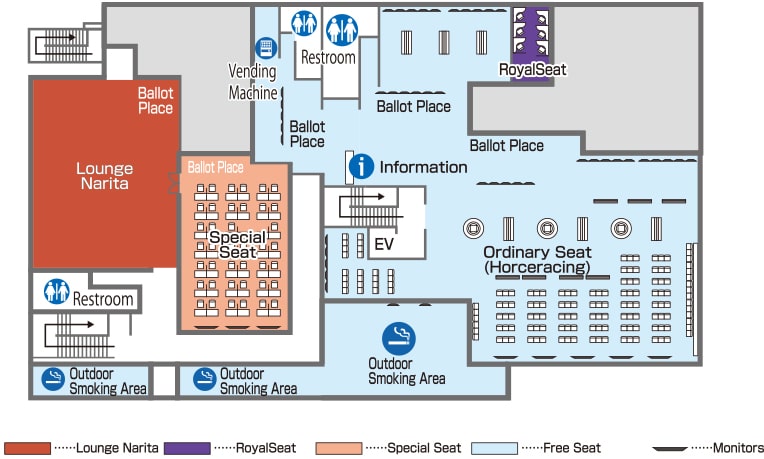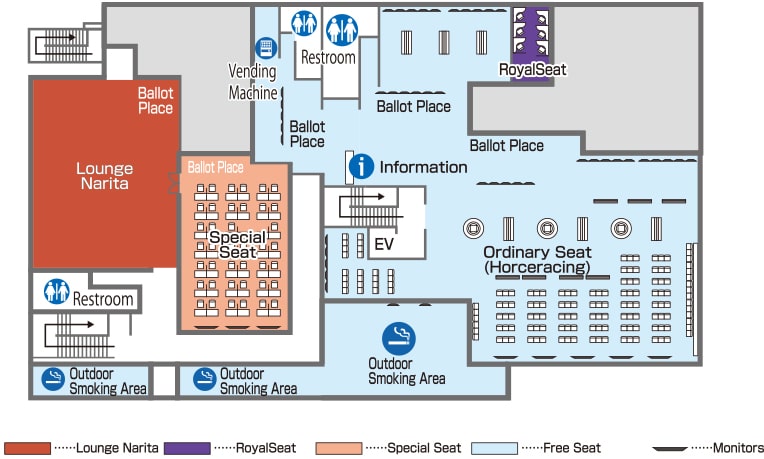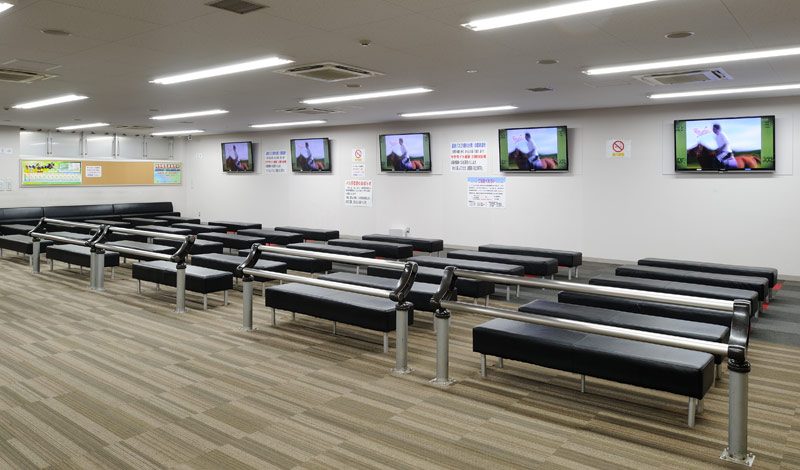 Ordinary viewing seats allow viewing of races on large monitor screens as if watching races near the race track.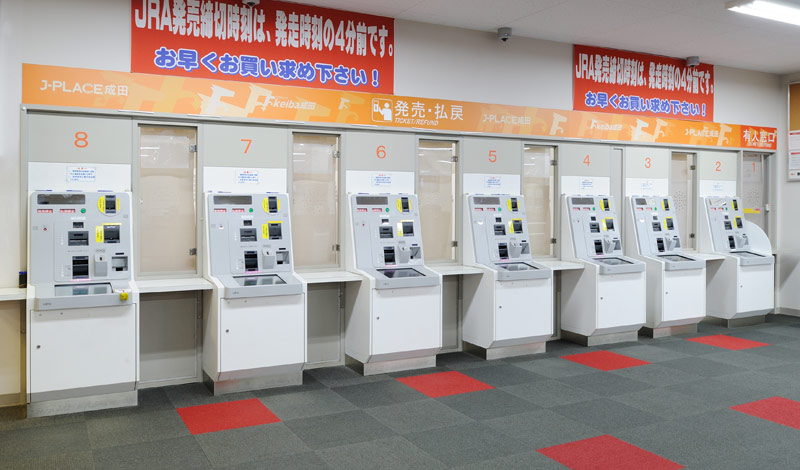 Automatic totalizators for horse races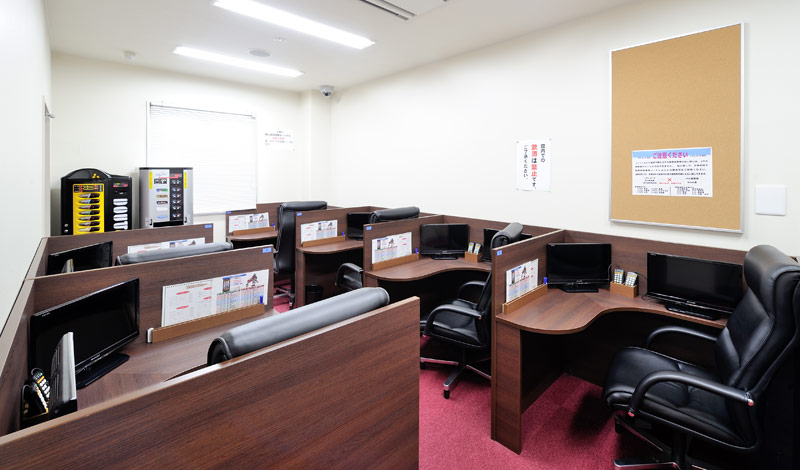 For royal seat spectators, two desktop monitors are installed on each seat.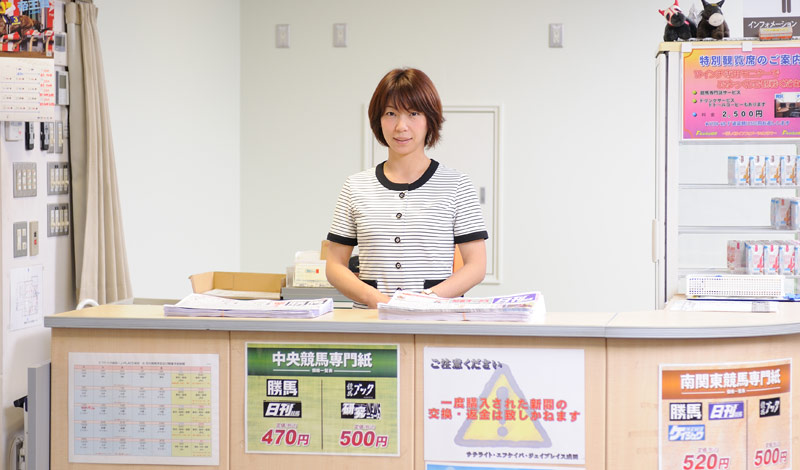 Race newspapers and journals, juices and other items are sold at the information corner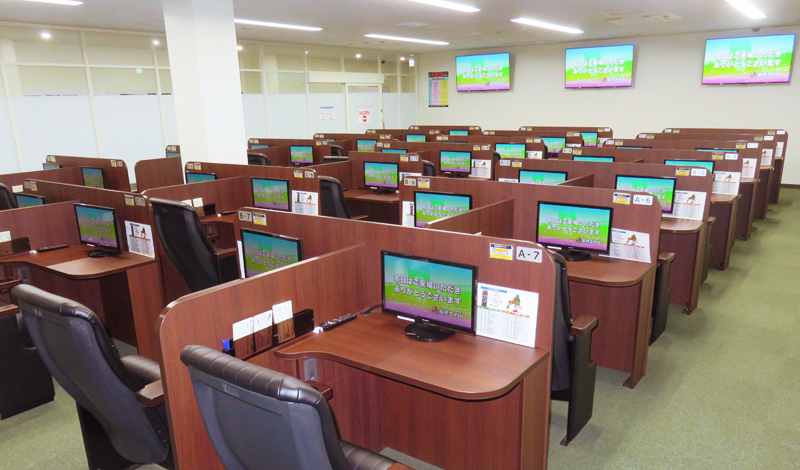 Three large monitors and a desktop monitor for exclusive use are offered for special seat spectators.
2nd Floor: Lounge Narita
Lounge Narita
You can enjoy horse racing (JRA, local horse racing), bicycle racing and motorcycle racing all in a high-grade space (large screen monitor, luxurious seats, free drink)!
There are 5 types of private rooms where you can have fun with groups and couples, of course it can be used by one person.
Please inquire at the information corner when using.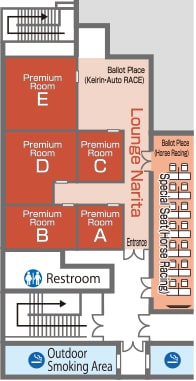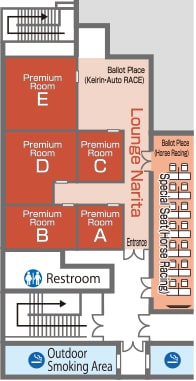 Entrance to Lounge Narita
Premium Room A (4 people room)
Premium RoomB (6 people room)
Premium RoomC (4 people room)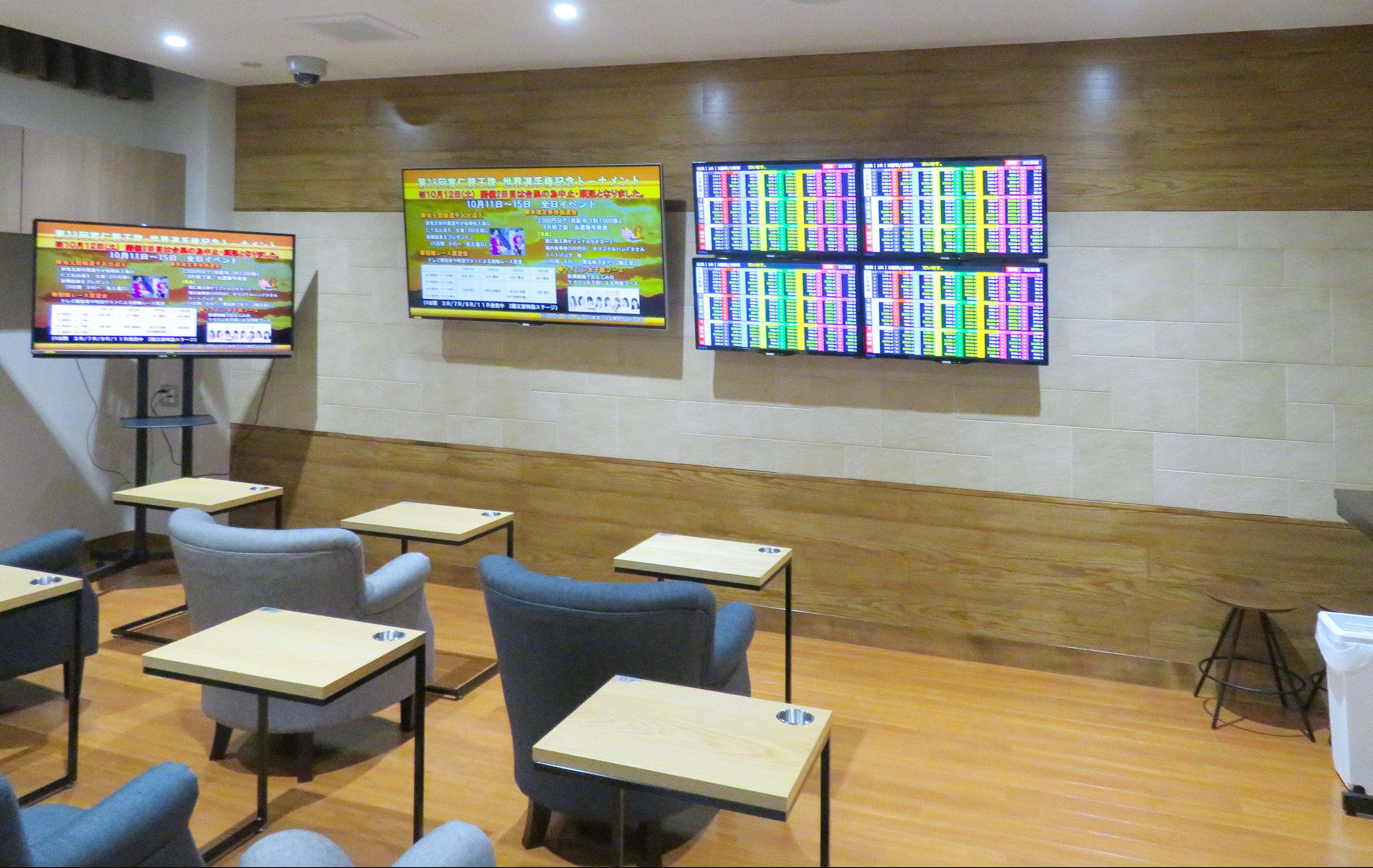 Premium RoomD (8 people room: 8 seats)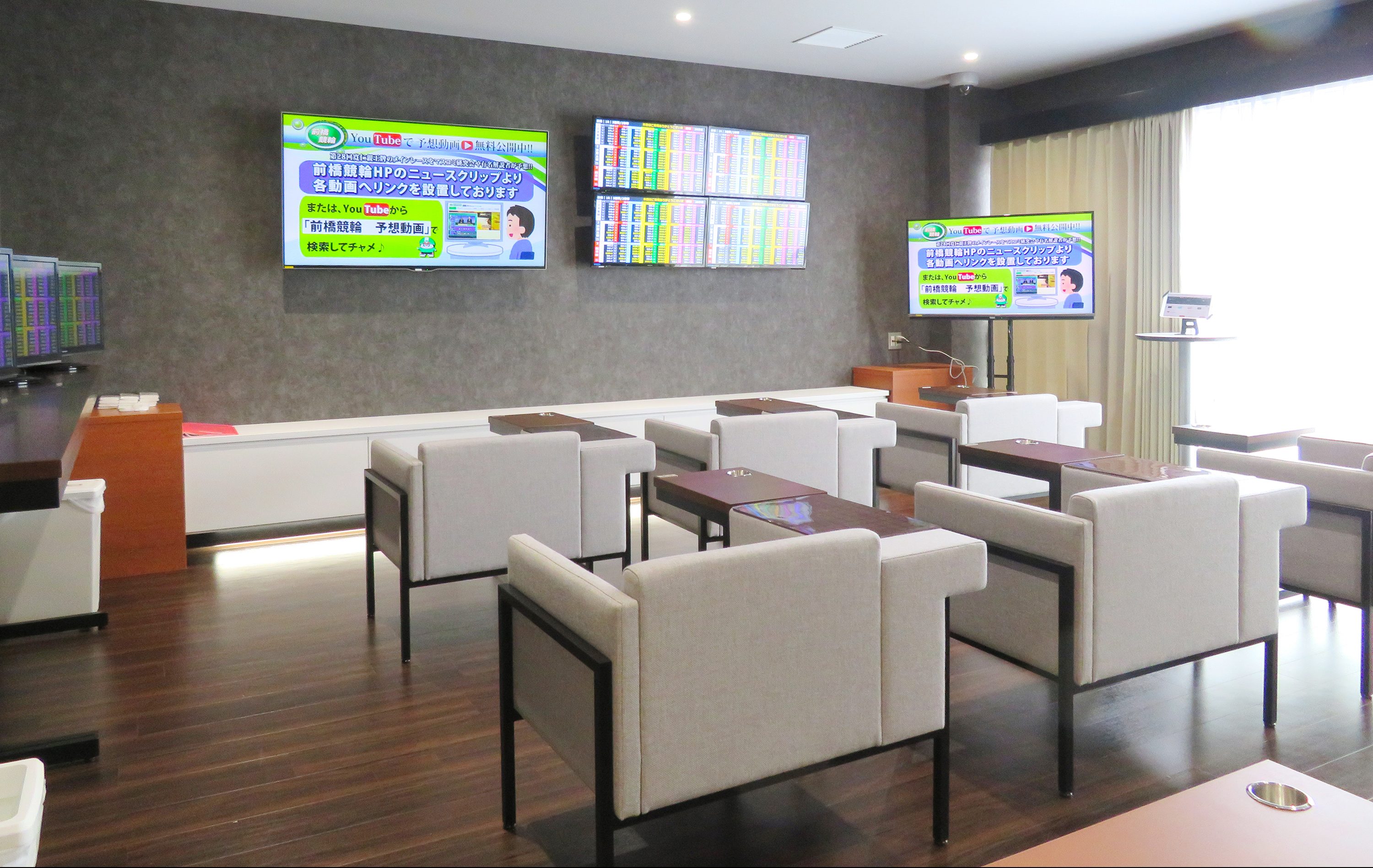 Premium RoomE (10 people room: 6 seats & 2 couple seats)